The Machine Vision Conference & Exhibition is a one day event, with exhibitors consisting of both manufacturers and integrators of machine vision technology. It's a one day event taking place at the Marshall Arena in Milton Keynes on the 28th April 2022.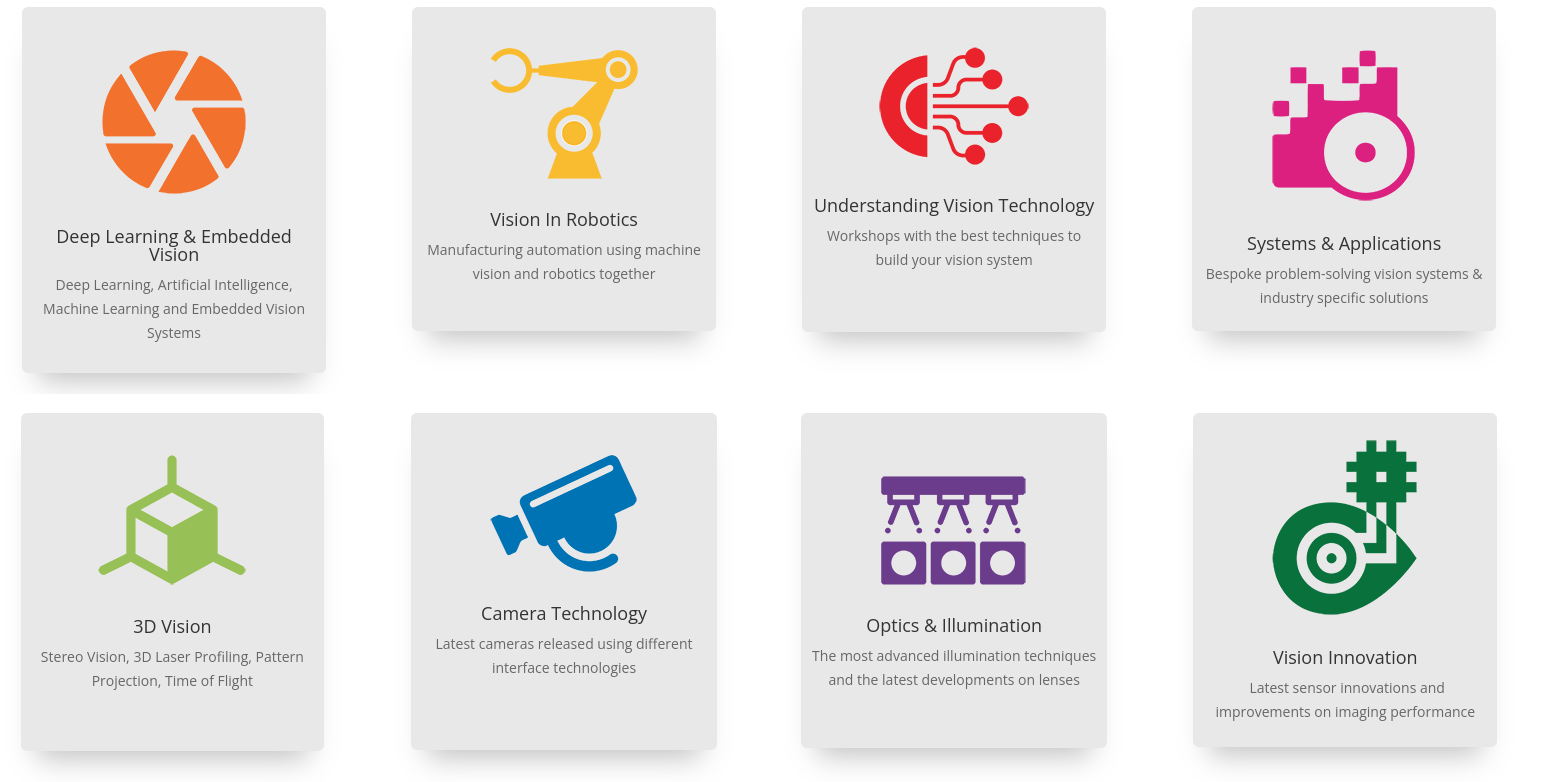 The format is simple: 40+ companies are exhibiting in a single hall, in their individual booths, available for conversations and advice on all things machine vision. Each business brings it's own expertise to the event with presentations in the theatres encircling the exhibitor booths. In 2021 (online), the theatre themes were:
Deep Learning and Embedded Vision
Understanding Vision Technology
Systems and Applications
3D Vision
Camera Technology
Optics and Illumination
Vision Innovation
Vision in Robotics
Scorpion Vision, as a founding company of the Machine Vision Conference will be there again this year to present on three topics:
3D Vision with AI for high speed factory inspection and automation
The challenges of reflected light and how to deal with it - Case study
The growth of low cost machine vision with embedded cameras and Raspberry Pi's
If you have a requirement for machine vision based automation, this event may save you a lot of time and money. It's just one day and you get to meet all the UK based machine vision specialists under one roof.