In the UK, 49% of UK adults own a pet. 25% of the UK adult have a cat with an estimated population of 11.1 million pet cats. 24% of the UK adult population have a dog with an estimated population of 8.9 million pet dogs (Courtesy of PDSA.ORG.UK ).

That equates to a massive production of pet food, most of which takes place within the UK in a 24 hour operation, with constant production, packaging and distribution. We have been involved for a number of years with one of the UK's biggest pet food packing sites where the now standard foil pouches are sent out of the food production centre into the packaging warehouse. Here, a line of delta robots are used to pick and place these pouches from a fast moving conveyor. The robots use a 2D vision system which locates individual pouches for picking.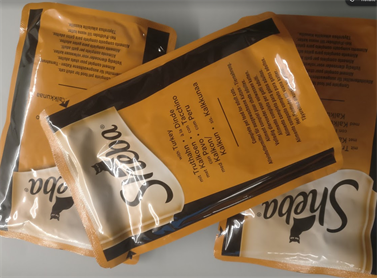 This is not a perfect system by modern standards as the pouches have to be fed onto the conveyor by humans, which means the strict rules of placement are often not adhered to - not touching, in single file and definitely not overlapping. As a result many pouches are not picked and have to be recycled for reprocessing, which has an impact on production KPIs and costs money.
We can solve this problem using our Scorpion 3D Stinger robot vision system which uses a number of imaging and processing techniques to generate 3D images of the pouches in real time. This means the pouches can be placed onto the conveyor in a much less ordered manner and can be touching or overlapping.The 3D vision system can locate multiple pouches in one frame (in less than a second), identifying the top most pouches with their X and Y coordinates, height and 3D pose, or the angle of the plane from which the robot should pick - whilst the pouches are moving on the conveyor at speed.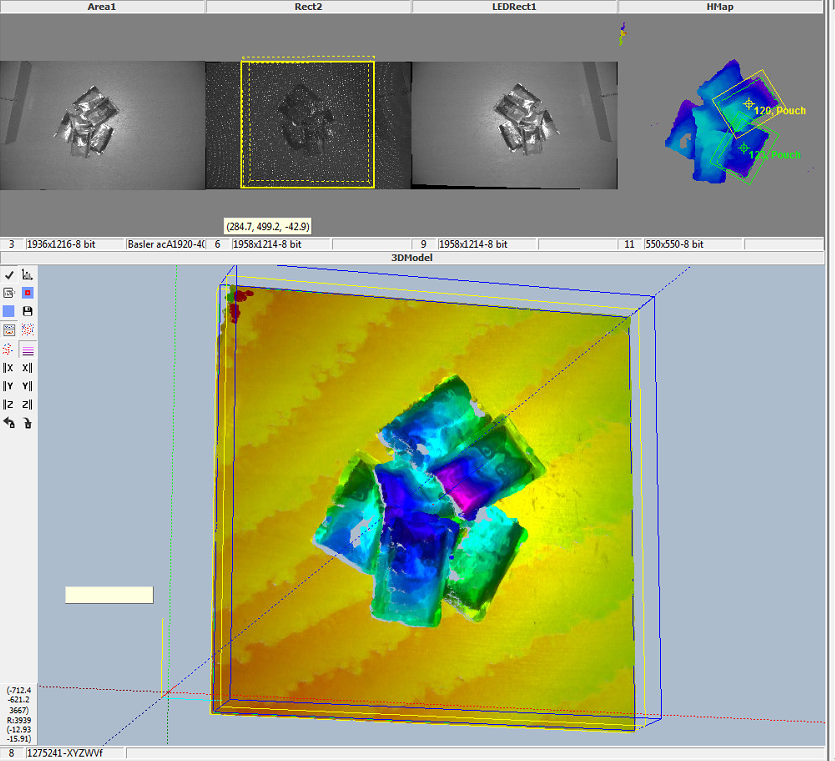 Our system can massively save costs and increase throughput, as there is less reliance on human intervention. 3D is a more robust form of robot vision that requires less maintenance.
This technology can obviously be applied to all sorts of pouch picking, food or otherwise.