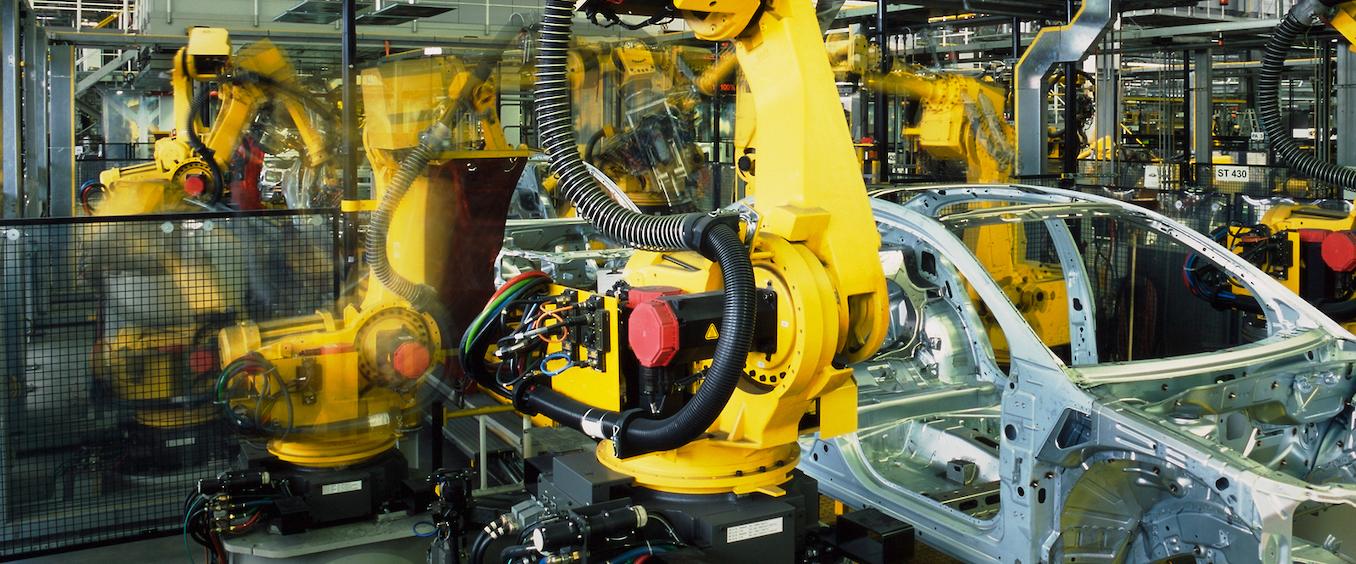 Machine Vision Excellence for the Automotive Industry
At Scorpion Vision, we apply our expertise to challenging machine vision applications within the automotive sector, working directly with end users as well as via a comprehensive network of first and second tier suppliers.
The automotive industry is a demanding sector with high expectations and a vast array of components, so the requirements for a vision solution are to be the most robust and reliable of systems that works 24 hours a day, 7 days a week.
Three key benefits for using machine vision in automotive manufacturing:
Quality
Compliance
Traceability
Manufacturers are increasingly reliant on machine vision and inspection solutions to achieve the quality that customers demand, comply with stringent regulations, and reduce the overall risk and liability exposure within this sector.
Many vision applications in the automotive industry are for quality inspections to ensure manufacturers achieve zero tolerance for defects. When it comes to safety-critical automotive components such as air bags or anti-lock brakes, there is a no tolerance policy to ensure that all components are manufactured correctly to provide that all important quality assurance, and furthermore, avoid costly vehicle recalls.
As part of the overall quality assurance process, part and lot code identification such as batch numbers, enables full traceability for true product history.
From wheel nuts to chassis, machine vision is the ideal solution to locate, measure and inspect any automotive part during the manufacturing process and manages high speed lines and changes in components with minimal production downtime.
We have provided mission critical vision systems for the purposes of inspecting manufactured parts as well as traceability applications, including:
Robot vision for picking and placing engine block castings
Press inspection in wheel manufacturing
Panel inspection using 3D surface inspection
Barcode and lot code reading
Datamatrix code reading
Contact us today to discuss how we can help improve your manufacturing process.
---
Machine Vision 3D Engine Block Inspection
Engine blocks make a good subject for machine vision as they are so feature rich with plenty of geometric patterns. When a freshly casted and machined engine block is born, it has to be inspected by eye to ensure both th...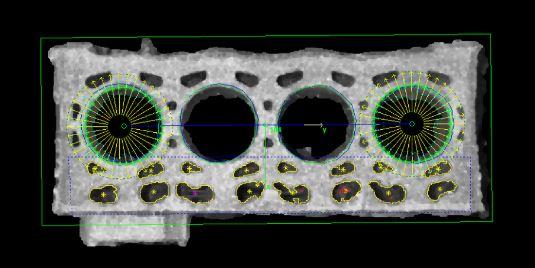 Injector Hose Clamp Inspection System
Walsall Pressings is a well established manufacturing company based in the West Midlands. The company specialises in technical metal presswork and is very active in the automotive industry, supplying tier one manufacture...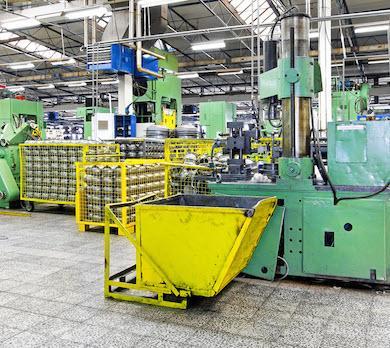 Picking big stuff with big robots using 3D Vision
Our customer delivers automation systems into the foundry industry in China, this is a massive sector and accounts for the manufacture of 60% of the world's engine blocks.Our Chinese partners came to Lymington and stayed...